About NuVo
The NuVoWay...The vision for NuVo is a very big one. It is about getting a world that has lost the ability to dream and imagine their ideal life to once again begin that process and to 'redirect' the course of their lives towards greatness. We call it their NuVo LifeStyle. We see our mission as 'changing the world'...one person at a time...creating a NuVo, better world. NuVo is a LifeStyle company which has at its heart a burning desire to help people to get the most out of their lives. A relentless pursuit of perfection in every area we enter.
NuVo Way LifeStyle Coaches...The central figure in our organization is the NuVo Way LifeStyle Coach. While from a variety of backgrounds, their burning desire is to help people to excel. Through extensive training they have the skills and knowledge to help people improve their lives in every area.
The NuVo Network...At NuVo we are not just about LifeStyle, but, life management. Our LifeStyle Coaches through their diffuse connections have a network which can simplify every area of your life. Let us help. Let us help you to dream...and then to set about realizing these dreams. Whether your dream is to lose 20lbs, to become a world champion or to improve your life in any way, let us help.
Singular Vision...At NuVo we want to make a profound, positive and long-term difference in the life of every person the program touches. Since our inclusive local market plan involves reaching out to every member in every community we enter, this means helping each person towards living their ideal life, whatever their wants, needs and dreams are and irrespective of their social situation.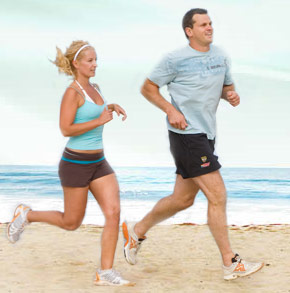 Please read this very important document about The NuVoWay and our planned progression for this world.
Please watch this video inspired by The NuVoWay vision.